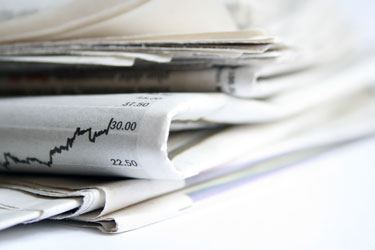 June 2011
MIK in the News
The Burden of Business Progress: SEC Form PF via evestment.com -- a detailed exploration of the upcoming SEC Requirements for Form PF Submissions as part of the Frank-Dodd act, and what complexities this introduces for hedge fund reporting

May 2011
MIK in the News
MIK Addresses New Reporting Rule - Form PF -- MIK Fund Solutions is crafting an application designed to make it easier for clients to meet pending SEC reporting requirements.

April 2011
Tabb Forum interviews MIK's Marshall Saffer
Watch COO Marshall Saffer's interview by the Tabb Forum
where he discusses the present day challenges in the Hedge Fund Industry and how the needs of Hedge Funds have evolved in the past several years.

March 2011
A Multi Billion Dollar Credit Fund has chosen to implement the MIK Data Warehouse and MIK Security Master
February 2011
A well recognized start up has chosen to implement the MIK Data Warehouse in conjunction with their launch
January 2011
MIK launches the new Price Manager product
MIK has launched a new application called Price Manager that works in conjunction with the MIK Security Master. Two clients are currently implementing the MIK Price Manager.

December 2010
Another $13 billion hedge fund has begun the implementation of MIK's Data Warehouse solution
December 2010
The MIK Data Warehouse now seamlessly interfaces with Advent Axys