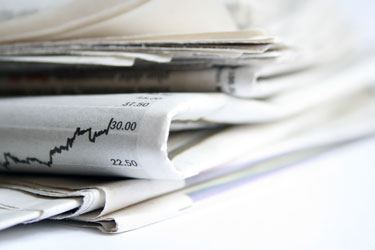 April 2011
Tabb Forum interviews MIK's Marshall Saffer
Watch COO Marshall Saffer's interview by the Tabb Forum
where he discusses the present day challenges in the Hedge Fund Industry and how the needs of Hedge Funds have evolved in the past several years.

March 2011
A Multi Billion Dollar Credit Fund has chosen to implement the MIK Data Warehouse and MIK Security Master
February 2011
A well recognized start up has chosen to implement the MIK Data Warehouse in conjunction with their launch
January 2011
MIK launches the new Price Manager product
MIK has launched a new application called Price Manager that works in conjunction with the MIK Security Master. Two clients are currently implementing the MIK Price Manager.

December 2010
Another $13 billion hedge fund has begun the implementation of MIK's Data Warehouse solution
December 2010
The MIK Data Warehouse now seamlessly interfaces with Advent Axys
November 2010
MIK continues to grow by adding two new multi-asset clients
MIK's Data Warehouse and Security Master solution have been selected by a multi-billion dollar, multi asset-class hedge fund for implementation. In addition, a three billion dollar, long/short equity hedge fund has chosen MIK's Real-Time Portfolio Monitor platform.

October 2010
MIK adds a multi-billion dollar Hedge Fund as a client
A multi-billion dollar Hedge Fund has selected the complete MIK Broker Relationship Suite (Event Tracker, Commissions Tracker, & Broker Vote) to facilitate their in-house broker analysis and oversight.