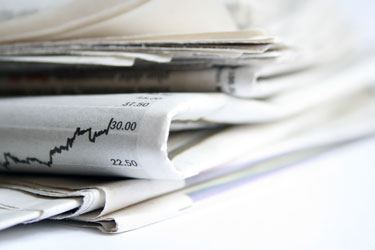 September 2011
MIK continues to grow as a $2B Long-Short Equity Manager signs on
A $2 Billion Long-Short Equity Manager has decided to implement the MIK Data Warehouse to support their portfolio and risk reporting.

September 2011
HFMWeek has nominated MIK as one of the top performing technology companies for hedge funds for 2011
MIK has been selected as a finalist in two categories: 'Best portfolio management software provider' and 'Best risk management and software supplier'.

August 2011
Large publicly traded hedge fund selects MIK to support their security master initiative
July 2011
MIK in the News
MIK Fund Solutions releases a comprehensive equity finance system via Wall Street & Technology - Hedge Fund managers gain a sophisticated view into all of their financing interactions with their execution brokers, thereby creating a powerful analytic tool for managers to monitor, measure, and evaluate financing activities.

June 2011
A $5 billion multi-strategy fund has engaged MIK to implement the Data Warehouse solution to support the firm's risk reporting requirements.
June 2011
MIK in the News
The Burden of Business Progress: SEC Form PF via evestment.com -- a detailed exploration of the upcoming SEC Requirements for Form PF Submissions as part of the Frank-Dodd act, and what complexities this introduces for hedge fund reporting

May 2011
MIK in the News
MIK Addresses New Reporting Rule - Form PF -- MIK Fund Solutions is crafting an application designed to make it easier for clients to meet pending SEC reporting requirements.