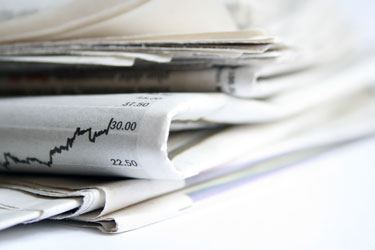 November 2019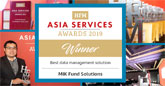 MIK wins Best Data Management Solution at the HFM Asia Service Awards
MIK Fund Solutions has been awarded the "Best Data Management Solution" at the 2019 HFM Asia Service Awards. Read the full article at the HFM Global website and see photos here.
February 2019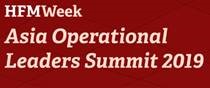 MIK in Macau: HFM Asia Operational Leaders' Summit 2019
MIK in Macau: HFM Asia Operational Leaders' Summit 2019. MIK's CEO, Fadi Kaddoura, will be hosting a Roundtable session. Read more here.




HFM Asia Operational Leaders' Summit 2019:

https://events.bizzabo.com/HFMAsiaSummit2019/home
March 2017

MIK Fund Solutions & PortfolioScience Collaborate to Release ReportLab
MIK Fund Solutions and PortfolioScience today announced the release of ReportLab for PortfolioScience's RiskAPI® platform. MIK's ReportLab is a fully dynamic, robust visualization and reporting application that allows users to instantly generate views and visualizations driven by complex portfolio analytical data...

July 2016
MIK Opens Office in Belfast, Ireland
MIK has set up a new office in Belfast, Ireland, expanding it's reach of services and allowing to offer 'follow-the-sun' 24/7 client support. Read more at irishnews.com or belfastlive.co.uk.
April 2015
MIK featured in Markets Media: Hedge Funds Require Position-Based Reporting
"Hedge funds are being driven by regulations to view positions, transactions, and security master data in real time, creating a systems and logistical hurdle..."
April 2015
MIK Opens Boston Office
A new Boston office is part of an expanded sales effort and will also provide client services and development operations in New England. View the press release here.
January 2015
MIK Expands to Asia
Move Enhances Client Support, Productivity, and Operations. View the press release.
December 2014
MIK is shortlisted in 3 categories for the HFM 2015 Technology awards
MIK has been nominated for the 2015 HFM Technology awards in the categories: "Best Data Management Product, Best Risk Management Product and Best Workflow Management Product". Read more on HFMWeek Online.

May 2014
Multi-billion dollar NYC credit oriented investment manager selects to implement MIK's Data Warehouse and Security Master
MIK's solutions will help in monitoring and reporting on diversified, multi-sector portfolios with asymmetric return profiles

April 2014
HFM Technology with Marshall Saffer: Regulatory Burden Can Drive Buisiness Progress
MIK's Marshall Saffer explains how to take advantage of new regulatory requirements. View the PDF here.